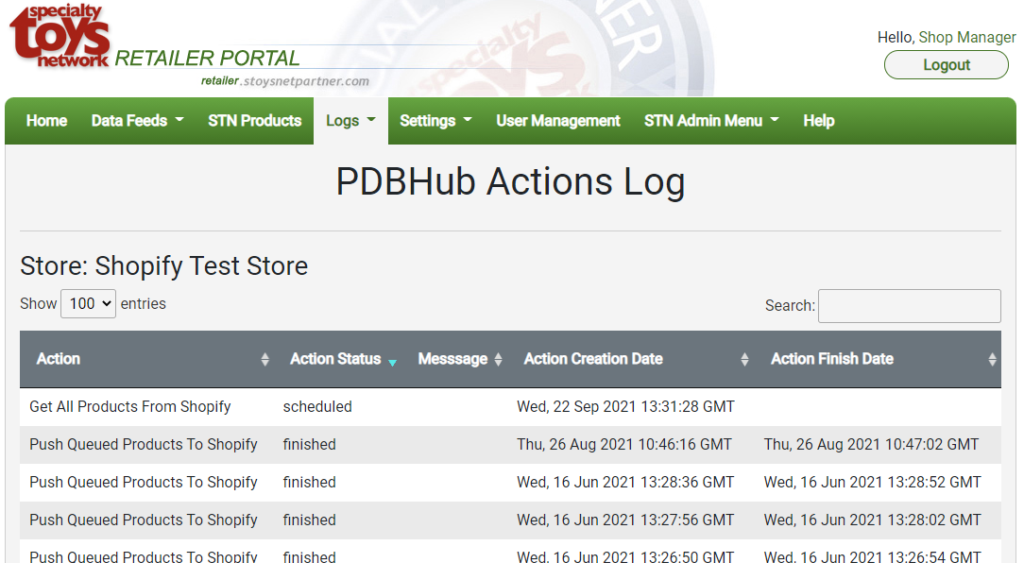 After you Run a Command from Your Store Products feed, the system has bots which will check your account every 5 minutes to see if there are commands in the queue to run for you. Depending on when the bots last checked your account, your requested actions may start in a few seconds or may take up to 5 minutes to start.
You can check the Actions Log to see if the requested actions have been completed.

An action will show up as scheduled while waiting for the bots to check in.
An action will show up as finished once it has completely run.